KYTC 2020 Enacted Highway Plan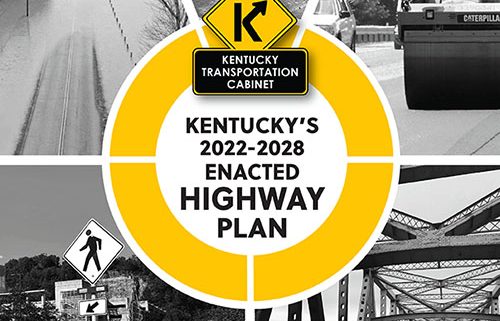 Kentucky Transportation Cabinet (KYTC) is pleased to present the 2022 Enacted Highway Plan. As required by Kentucky Revised Statutes, Chapter 176, this plan is the result of the process by which major highway improvement projects scheduled for the next six years were submitted to, and enacted by, the 2022 Kentucky General Assembly. The 2022 Enacted Highway Plan outlines scheduled highway project activities for FY 2022 through FY 2028.
Click HERE to go to KYTC's Plan page.