Judge/Executive:  Keith Taul
150 Provident Way
PO Box 568
Elizabethtown, KY 42702
Phone: 270-765-2350
Fax: 270-737-5590
Email:
Web site: www.hcky.org
Office Hours: Monday-Friday 8:00am – 4:30pm EST
Magistrates Meeting: 2nd & 4th Tuesday, 3:30pm EST
History: Hardin County was formed in 1793. It is located in the Pennyrile region of the state. The elevation in the county ranges from 383 to 1017 feet above sea level. It has a land area of 628 square miles. The county seat is Elizabethtown.
Census
2010  105,543
2020  110,702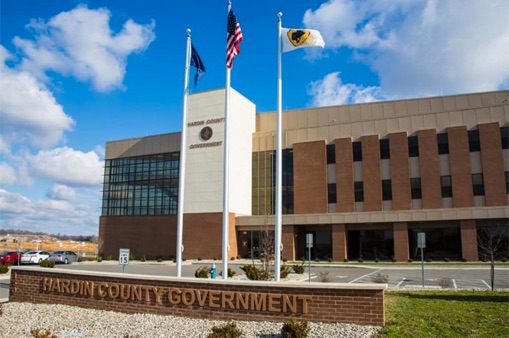 Hardin County Government Building