Disaster Declaration FEMA-4497-DR-KY Funding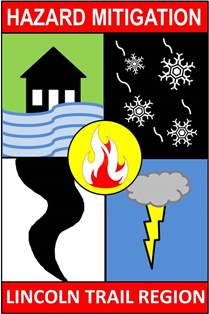 On March 28, 2020, Kentucky received Presidential Disaster Declaration FEMA-4497-DR-KY
due to the Coronavirus Disease 2019 (COVID-19) pandemic beginning January 20, 2020 and
continuing, which affected all 120 counties.
In conjunction with this declaration, federal funds are now available through the Federal
Emergency Management Agency (FEMA) Hazard Mitigation Grant Program (HMGP) for eligible
projects which will reduce damages from future events.
Click here to see Memorandum from Kentucky Emergency Management Office
Contact Mr. John David May for additional assistance.